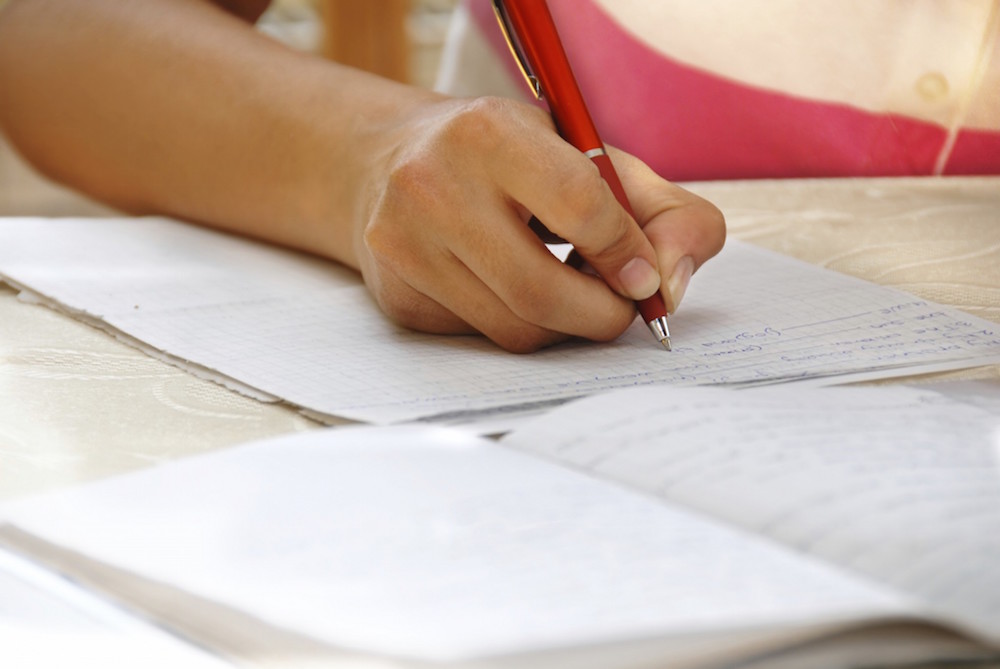 COPIES OF ANSWER SHEETS
Are you not happy with your exam results?
You can use Right to Information(RTI) Act to get copies of your evaluated answer sheets of all exams conducted by Government bodies which includes PSUs. Exams like UPSC, RRB, LIC AAO, SSC etc, and all State Government exams like TET, UPPSC, MPSC and many more.
Our Users Love Us
______________
"I immensely thank Onlinerti for its services. I did not know that one can use RTI to get answer sheets for exams conducted by government like UPSC, UPPSC, Railways etc. I got my answer sheet as well as the cut off marks."
Ashish Gupta.


1. Exam Details
Click Apply Now and provide your exam details. The whole process takes less than 5 minutes and costs less than a cup of coffee!


2. We do the RTI paper work
Our team of lawyers will convert your application into a RTI application and send it to you for approval.


3. We send RTI request
Once approved we will send it to the exam conducting body via registered post.

4. Sit back and relax
You will get your evaluated answer sheets within 2-5 weeks.

- Frequently Asked Questions -

+

1. Who can file for RTI for answer copy?

All Indian citizens can seek information under RTI. There is no legal restriction for students below 18 years. In case the applicant is minor, the guardians of the minor can also file RTI on minor's behalf. Over 20,000 students have filed RTIs with OnlineRTI for copies of their answer sheet.

+

2. Which Exams/Institutions come under RTI?

All the examinations conducted by any Institution(College, University, Board) in India comes under this law. Few Examination bodies coming under the law which conduct exams for lakhs of applicants are Public Service Commissions, Universities, CBSE and other boards, professional bodies like ICAI.

+

3. What all exam related information can I receive using RTI?

The information that you can get under RTI for students are -

1. Marks obtained by applicant.

2. Cut-off Marks for that exam.

3. Certified copy of evaluated answer script.

4. Model answer script used to evaluate.

5. Guide(s) provided to evaluators.

6. Time and place where answer scripts were inspected.

7. Number of students who want re-evaluation (this includes inspection, re-totalling, re-assessment, etc.) of answer scripts.

+

4. When will I receive my answer sheet by RTI?

You should receive your requested information within a span of 30 days. RTI act guarantees that the PIO should respond to an application within 30 days.

+

5. What if the public authority delays response to my RTI application?

If 30 days have passed and you have still not received your information, it is considered that the PIO/APIO has refused to give you information. You can appeal against this decision within 30 days to the officer senior to PIO.

+

6. What information do I need to file this RTI?

You need to fill out just Your Name, Exam Name and Roll Number. You can include attachments at any time.

+

7. How do I attach my admit card, marksheet etc?

You can go to track page and then select "Upload" tab to upload attachments. You can do this after filing your application.

+

8. How do I know my RTI application has been sent ?

We will share your RTI application via E-mail/SMS. RTI experts will have a look at your application and if they need any information they will contact you via email or call you. Once the experts have drafted your application we send a copy to you for your approval. At this stage you can modify your application if you want otherwise you can just approve by signing your application via electronic signature or manual signature. At any stage you can then track by logging into your OnlineRTI Account. You will receive registered post tracking link along with the soft copy of your application. As your application goes through different stages in our drafting process, you will be notified of the progress.

+

9. How can I pay for my RTI Application?

We accept the following modes of payment:

1. Credit Cards (Visa, Mastercard, Diners Club)

2. ATM/Debit Cards (Visa, Mastercard, Maestro, RuPay)

3. Netbanking (we support all major banks in India)

4. PayTM Wallet

3 Reasons to Choose Us


We've processed over 120,578 applications.

We have a 90% government response success rate.

We've partnered with PayTM to ensure you the best in online security.